Lemon Octane Indoor CBD Flower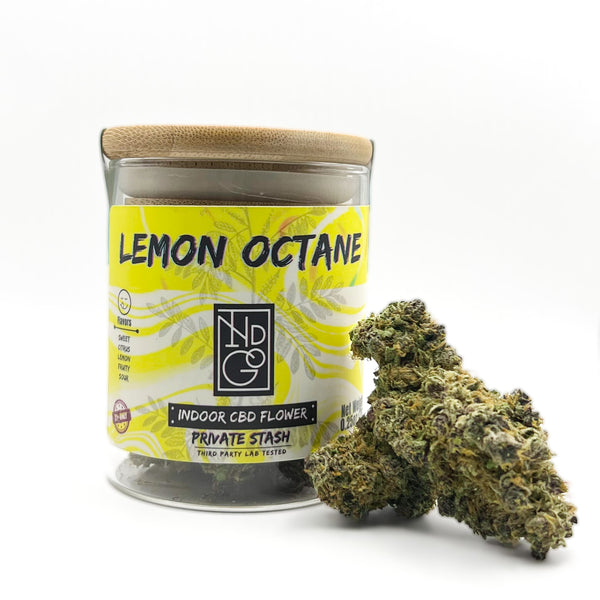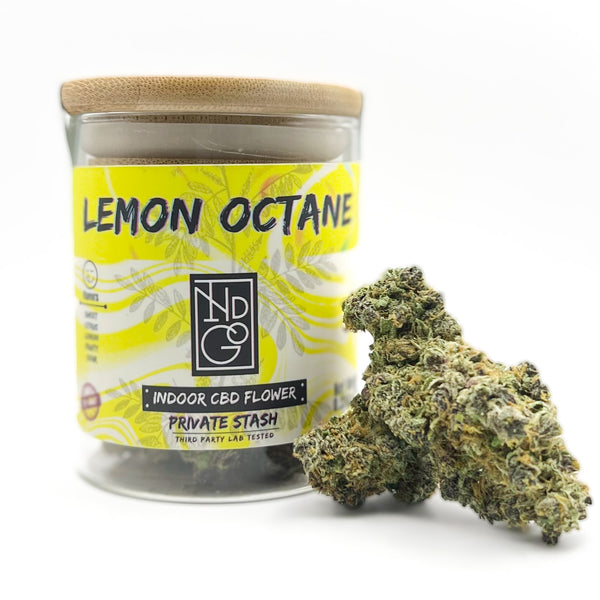 Lemon Octane is an indica-dominant entourage effect strain that tests high for both CBD and CBG. It is the result of a pheno-hunt of a potent cross of Bubba Kush and CBG for maximum flavor, terpenes and effects.
The flavor profile is like a cup of freshly made lemonade with a smooth diesel finish. The effects are completely body and mind melting with strong relaxing sensations in tense muscles and racing thoughts.
Natural Terpenes

Indoor Grown & Hand-Trimmed

16.9% CBD

3rd Party Lab Tested

Humidity Control Pack Included

Farm Bill Compliant: Delta 9 THC < 0.3%