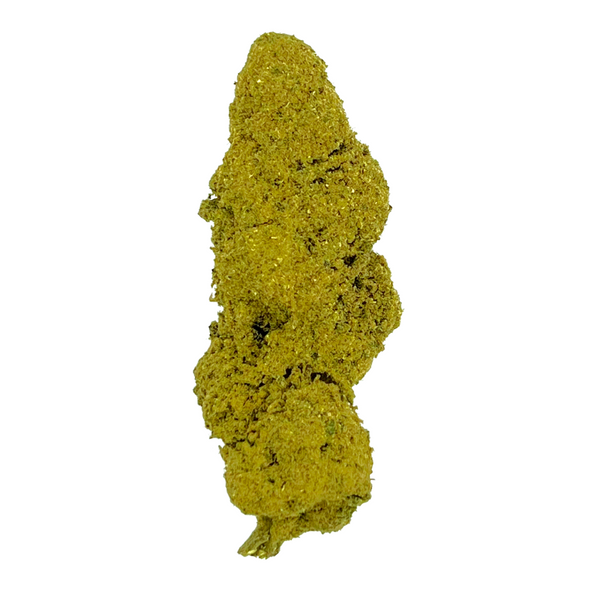 **Not Available in Louisiana**
What do you get when you take premium hemp nuggets, soak them in Delta-8 THC distillate until they are absolutely drenched in the stuff? The result is Delta-8 THC Moon Rocks, one of the most dense & impactful cannabis flower options that you'll find anywhere.
Roll it or smoke it, these Delta-8 THC Moon Rocks can be prepared and enjoyed in much the same way as any other CBD Flower or Bud that you would find. The difference lies in the strength of the product. With so much densely-packed cannabinoid in a single nugget, even the smallest amount of moon rock in a pipe can give you the creativity boost, mood lift, and pain management effects that so many of us need to get through the day.
Available in three different strains: White Widow, Bubba Kush, and Grape Ape.